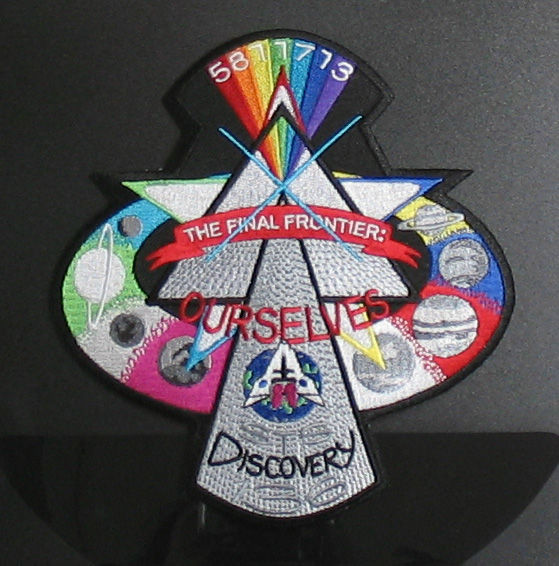 Solar System has completed. I thank you readers who have seen this journey through to the end.
To commemorate this occasion, Discovery's final mission, I designed an embroidered patch similar to the space shuttle mission patches produced by NASA. This patch is available to buy from the NofNA store; the first appropriate NofNA merchandise that is not a physical book.
The next Nature of Nature's Art story will begin shortly.